Contact Info
Telephone:
(619)-786-5807
E-mail:
jason@jasonblacklaw.com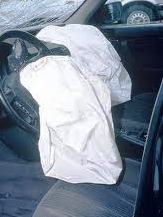 Stand Up. Be Heard.
I understand how devastating injuries and accidents can be to you and your family. The emotional and financial toll is extraordinary. I started this firm to fight for you. I do not represent large corporations or insurance companies - I take them to task. I have dedicated my career to representing real people. My firm is built to be there for you on a personal and professional level.

You have rights that the law is designed to protect. You have the right to be free from harm caused by the negligence of others - whether it be a corporation, insurance company, government or other person. When someone breaks something - I am here to make sure they fix it. I will fight to get you maximum recovery, both economic and non-economic, for the harm you have suffered. If a corporation or insurance company has acted with a reckless disregard for your safety we will seek punitive damages to punish those responsible and make sure it never happens again to someone else. Our Results speak for themselves - and we are just getting started.